Adobe Restoration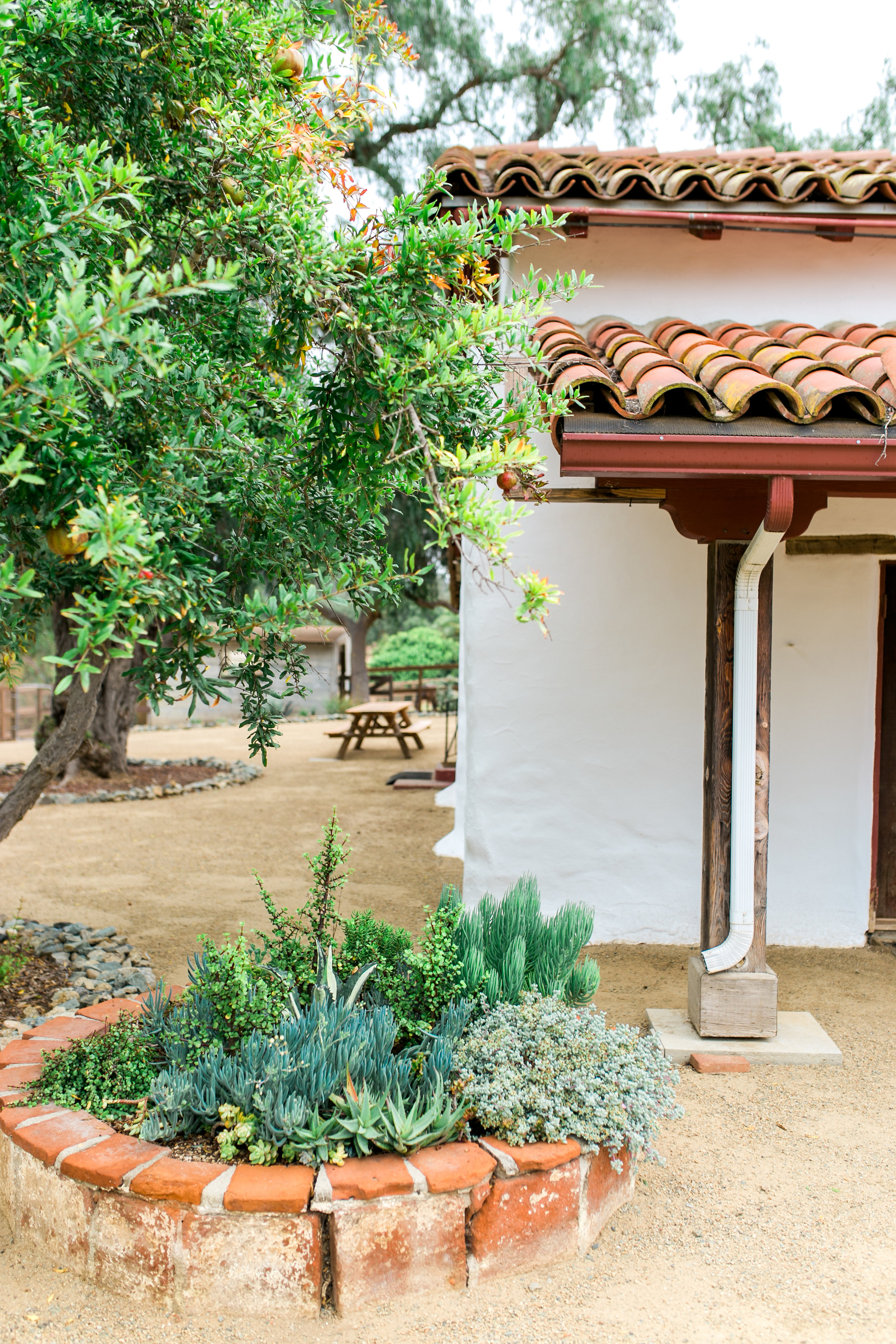 The Adobe dates back to the 1830s. In the 1860s the Osuna family expanded the Adobe by adding a sleeping porch and living room to the original two-bedroom structure.
The Adobe remained in that configuration until the property was purchased by the Santa Fe Land Improvement Company in 1906. By the early 1920s the Adobe had fallen into disrepair and was remodeled in 1924 by noted Rancho Santa Fe architect Lilian Rice. Osuna Ranch has 50 spacious grassy pastures and airy stalls located on 25-acres.
In addition to the historic Adobe, two of the existing barns and several stables date back to the late 1930s and early 1940s. A bathroom and small living quarters were added to one of the barn tack-rooms in 1958.
---
Adobe Evolution
1831

Two rooms. Roof: Light wooden frame lashed together with rawhide strips covered with thatch. Floor: Hard packed earth. Corridor: Covered porch running the full length of the Adobe. Windows: No glass.

Late 1800

Two rooms. Roof: New roof of milled lumber, assembled with nails, covered with shingles. Floors: Wood. Corridor: Wood plank flooring added to porch. Windows: Glass windows.

1920

Owner, A.H. Barlow hires Lilian Rice to remodel to Spanish Style. Roof: New roof of heavier milled lumber to support weight of clay roof tiles. Corridor: Demolished, stucco added to adobe walls. Windows: Replaced, new shutters.