Rancho Santa Fe Tennis Club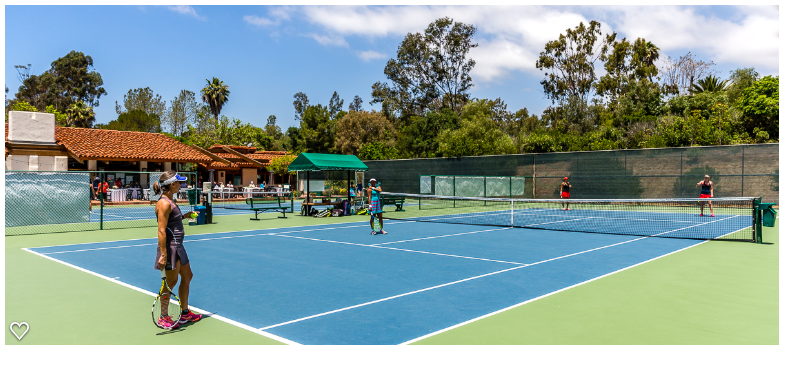 The Rancho Santa Fe Tennis Club offers Members and their guests an unparalleled location and experience to play tennis, pickleball, and to gather for social events. The Club was established in 1962, and continues to provide the community first-class facilities for all levels of competition and skill level with a staff of highly qualified and enthusiastic teaching professionals. It was named 2023 Club of the Year by the USTA San Diego Chapter. The facilities include two clay courts, eight hard courts, four dedicated pickleball courts and one combo tennis/pickleball court. The clubhouse offers a fully-stocked pro shop and around-the-clock televised tennis coverage.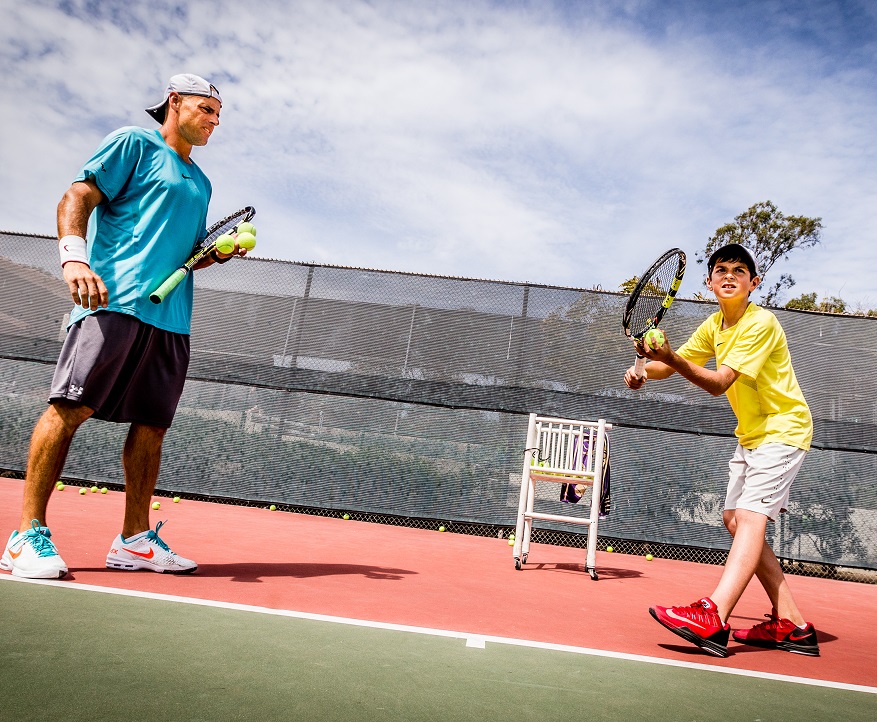 The Rancho Santa Fe Tennis Club is a private facility available to Rancho Santa Fe Association Members who are interested in joining. If interested in a Tennis Club Membership, contact the Tennis Club at [email protected] or (858) 756-4459.
While not able to become members of the Tennis Club, non-residents are allowed to take lessons and clinics at non-member prices.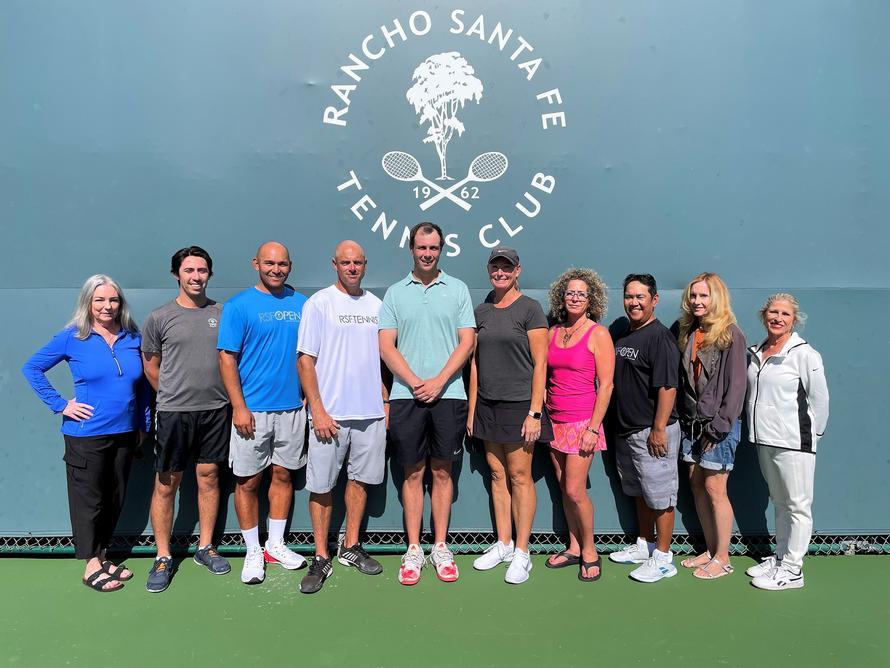 ---
Adult Tennis

Adult tennis clinics are held several times per week and are led by highly trained and attentive professionals. The RSF Tennis Club offers many different options to play, whether you are bringing a friend or want to hone your game with other players at your skillset. Clinics offered for adults are Ladies, Men's Play, Adult Mixed, and Elite 5.0+.

Junior Tennis

The Spring Junior Tennis Clinic is offered in the afternoons every Monday through Friday. Sign up today to enroll your future tennis pro.

Pickleball

The RSF Tennis Club is meeting the demand for pickleball, the fastest growing sport in America. Pickleball is a sport for all ages and skill levels, taking inspiration from tennis, badminton, and ping pong. If your shoulders or joints need a respite from golf swings and tennis serves, the underhanded nature of pickleball may be the sport for you.