RSF Park Permit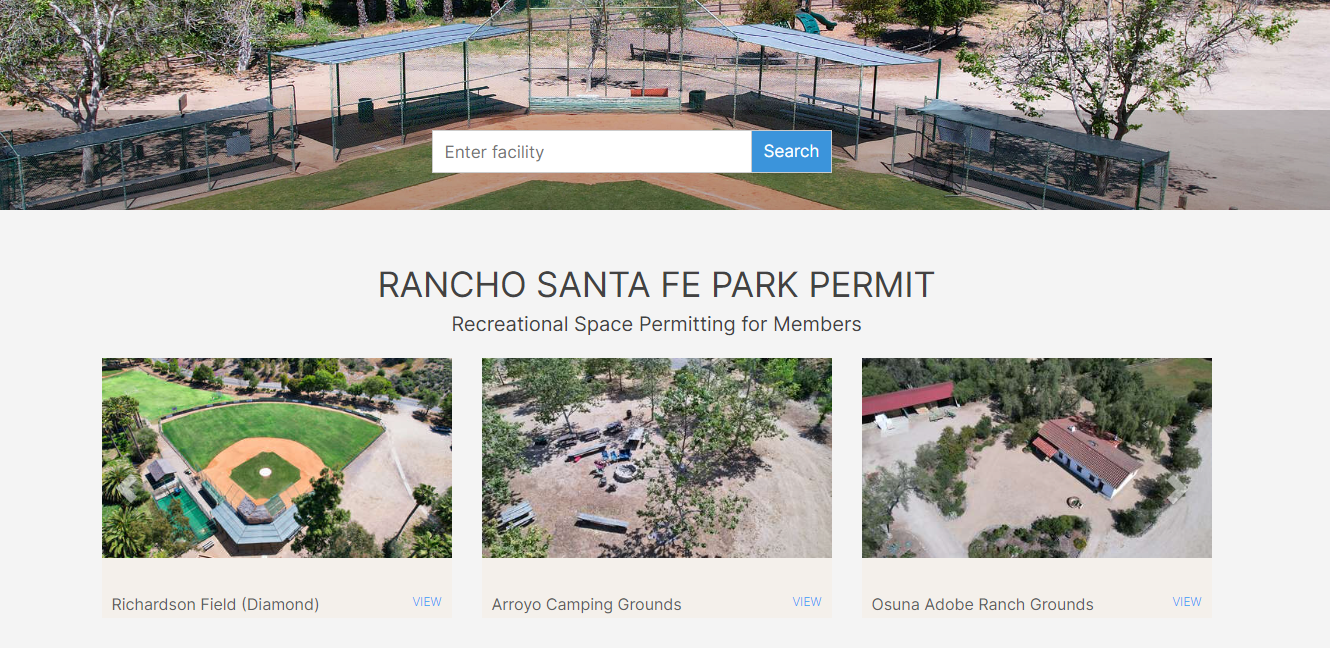 Rancho Santa Fe Association now offers online permit reservations for use of sports fields, Arroyo Camping Grounds and the Osuna Adobe Ranch Grounds. RSF Park Permit allows members to view real-time parks availability and submit facility-use requests at any time for consideration by the Association for issuing permits.
Please note, users are required to create an account on the site to submit facility permit requests.
Book your reservation for the facilities below today.