Playing Fields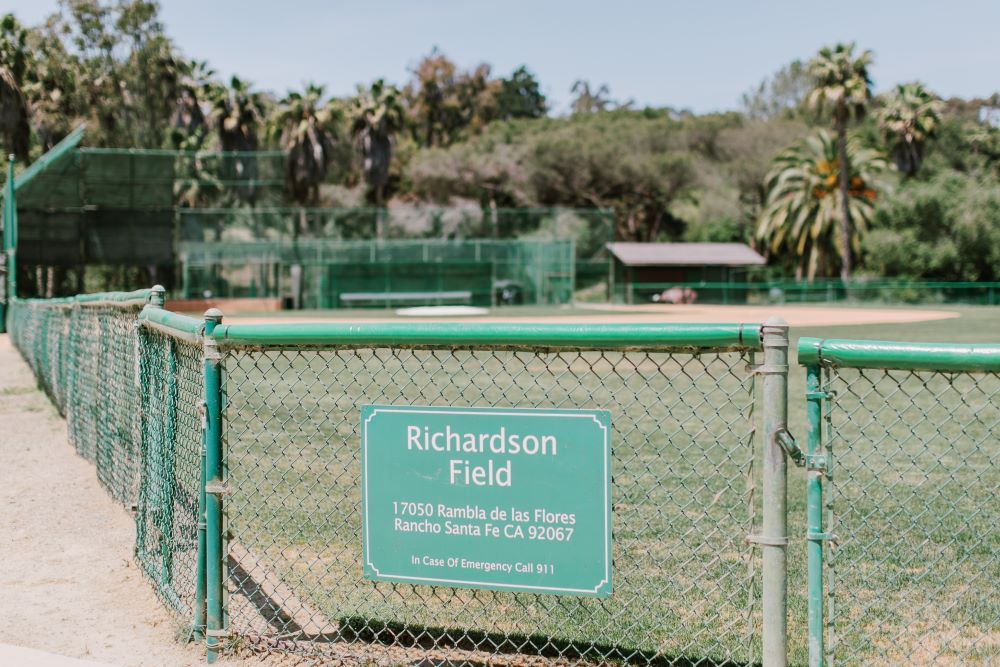 Youth sports are an important facet of life for many families with children and teens in the Covenant of Rancho Santa Fe. Two private sports fields are maintained in the Covenant for the exclusive use of residents and their guests. The fields are managed by the Rancho Santa Fe Association and are available for use by local, organized youth leagues such as Little League and Youth Soccer.
Rancho Santa Fe Field is the larger of the two facilities. It contains a full-size, regulation soccer field and a regulation baseball field with 90-foot base paths. A large play structure provides entertainment and exercise for younger children. The field is located at 16826 Rambla De Las Flores.
Richardson Field is designed for younger players and features baseball fields with 70-foot base paths. The complex also includes a youth-sized soccer field and is located at 16950 Rambla De Las Flores.
For information on field usage, visit RSF Park Permits.