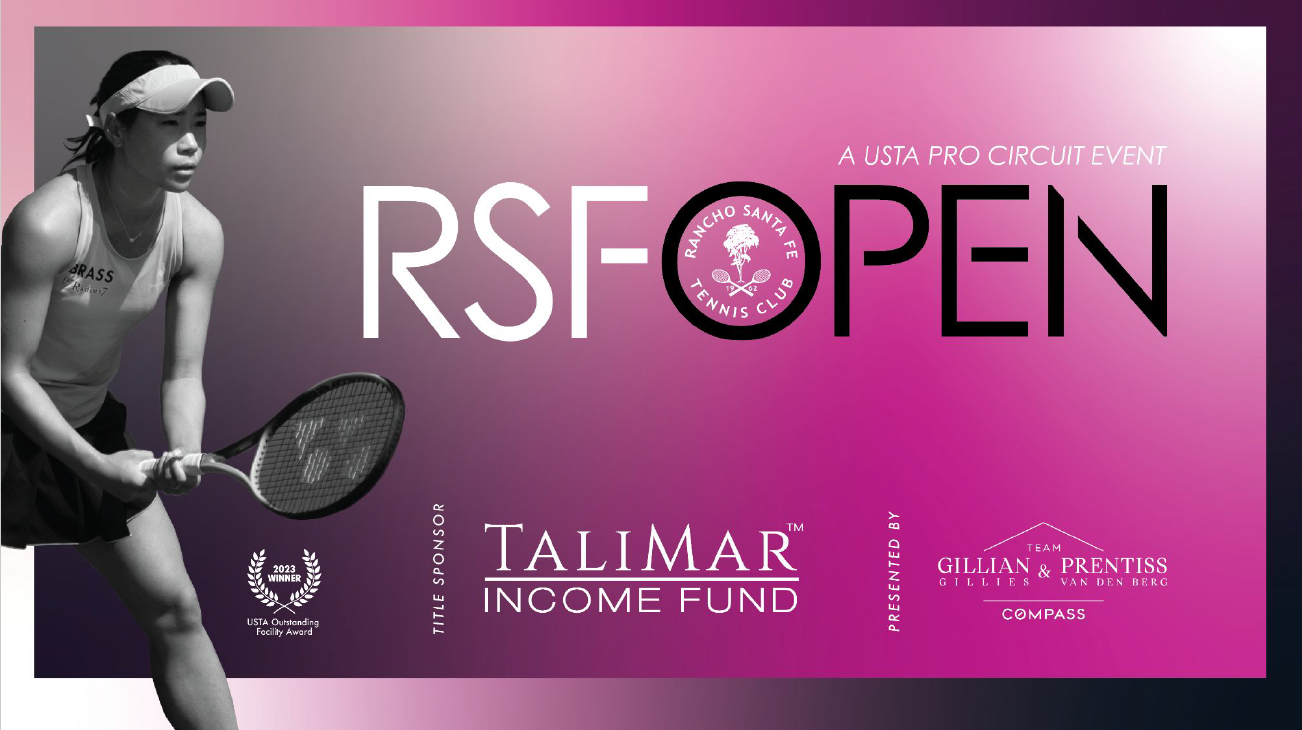 Sign-up Here for Regular Tournament Updates
The TaliMar RSF Open, presented by The Gillian Gillies and Prentiss Van Den Berg Team with Compass, will occur October 9-15, 2023 at the Rancho Santa Fe Tennis Club. Featuring WTA players from No. 75 to 300, it is a women's $60,000 singles and doubles professional tournament and part of the ITF World Tour and USTA Pro Circuit. These young pros, collegiates and even top local juniors will vie for valuable WTA ranking points as they continue their climb up the world rankings ladder with the goal of someday competing in Grand Slam events like Wimbledon and the US Open. The RSFO singles champion in 2021 Rebecca Peterson just a few months ago qualified for the BNP Paribas Open and advanced to the Round of 16 where she fell to Top 10 American Coco Gauff in three close sets. Last year's RSFO doubles finalist Giuliana Olmos is currently in the top 5 in the world doubles rankings, played in the US Open mixed doubles final in 2021 and has made more than $1 million in prize money during her career.
This year's Rancho Santa Fe Open will be the biggest and best yet with the high level of play once again inspiring our junior and adult players. The up-close and personal interaction with our members and the players makes this a truly club friendly event. Once again, our members will graciously host the players and shower them with hospitality not seen at any other tournament. The players have repeated over and over that the RSFO is one of their favorite events to play on the circuit, and we once again hope to make their week here both enjoyable and something they will remember the rest of their lives.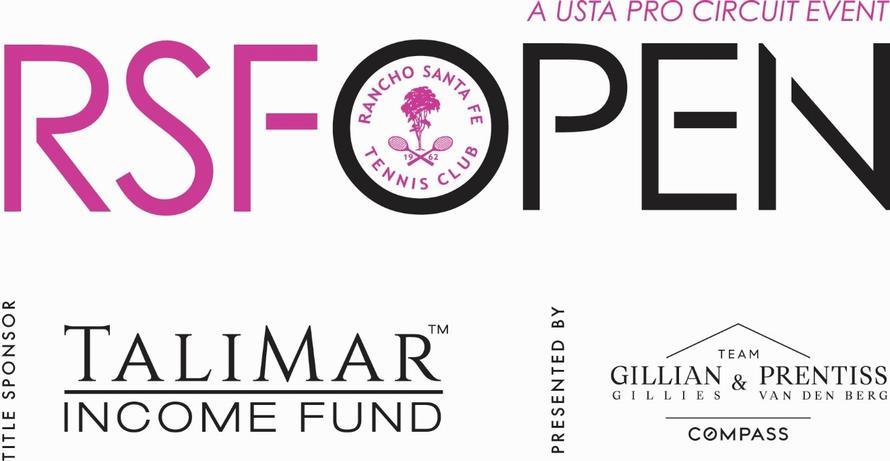 Dear RSF Open Sponsors,
This year, we are excited to announce The TaliMar RSF Open presented by The Gillian Gillies and Prentiss Van Den Berg Team with Compass.
We are excited to share with you that the RSF Tennis Club has been awarded the 2023 USTA Outstanding Facility Award, acknowledging our club as the best private tennis club in
the country. The award will be presented at the US Open later this summer. The RSF Open is symbolic of many of the reasons we received this award!
With the strong support of the community, we have the ability to improve the overall sponsor experience in several key ways, including:
Kick Off Cocktail Party: in addition to the community vibe and feeling of 2021 and 2022, we will also include live music, art and a seamless ticketing / sponsor experience.
VIP Tent: the VIP tent will be available for all sponsors and their guests (per the specific level) to enjoy throughout the week. VIP tickets will be available to purchase for non-sponsors and their guests.
Daily Food: food and drinks available for purchase throughout the week.
Enhanced Sponsor Experience: the overall approach to the RSF Open 2023 championship matches will include an upgrade to the guest and sponsor experience.
Non-profit Partner Programming: we look forward to celebrating the impressive work of Second Serve, Do Cancer and CUREBOUND.
Media coverage: the communications calendar is supported by our publicist, Steve Pratt and will include a robust social media campaign strategy and content calendar.
While we've integrated content into the existing RSFTC Instagram handle in the past, this year, we will be launching @RSFOpen, which is positioned to help us achieve the following: direct engagement with RSF Open Players, community and sponsors, as well as a clear brand identity, tone of voice and point of view that is not confused with the RSFTC as a whole, rather – strengthened by it.
We are very grateful for the early commitments from ENGIE, Vertical Collective and SLP Urban Planning (GOLD), the San Diego District Tennis Association, LaRue Family, Steigerwald-Dougherty Inc. and Seaside Equity (BRONZE), the Family Donors, Fulcrum Surf, Aqua Luna and Skin in the Game (In-Kind) and our Non Profit Partners. Together, we are creating a really impressive tapestry of supporters that represent thoughtful fields of innovation, support, conversation and, most importantly – community.
Looking forward to discussing the opportunity for your ongoing support as we prepare for the third annual RSF Open.
Sincerely,
Stacey Lankford Pennington & John Chanfreau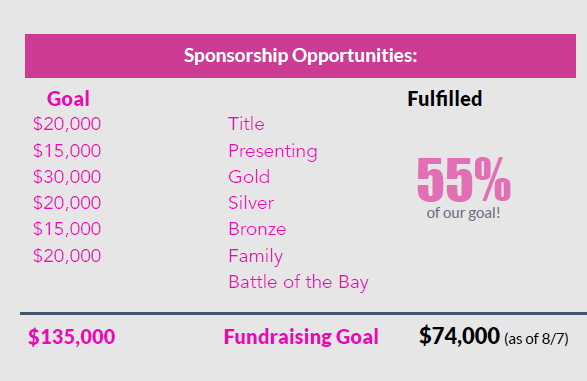 Sponsorship Levels

As noted by the USTA Pro Circuit Senior Management, we have a proven track record and continue to be invited to host USTA Professional events. As a result of our successful tournament execution (RSF Open 2021 + 2022; RSF Pro Open 2022 + 2023), the confidence in our ability to run successful tournaments is reflected by the request to host this $60K Pro Circuit Event.
Our goal is to raise $135,000, which goes towards prize money, officiating fees and expenses, day-to-day operations, staffing and equipment.
The sponsorship opportunities range from a special chance for youth to meet and greet RSF Open Players with a VIP experience to the rights to be the Title Sponsor. The opportunity for an on-site presence is reserved for Gold and above.