"Rancho Santa Fe Open" $80K Women's USTA ITF Pro-Circuit Event
Presented by Gillian and Prentiss
(Ticket Information below)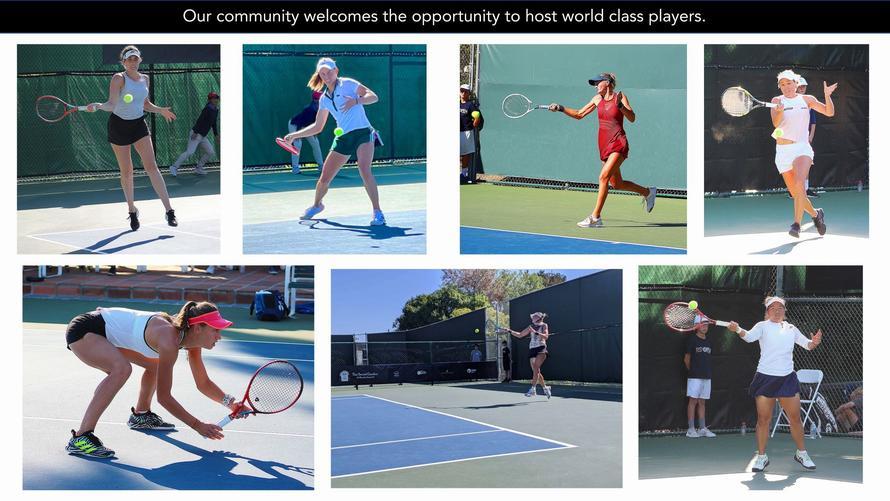 The RSF Open at Rancho Santa Fe Tennis Club ignited membership and the community. Last October, members and guests came together as sponsors, fans and volunteers for the RSFTC $60k USTA Pro Circuit event. It was the largest tennis event the community has ever hosted and players came ranking in the top 70 in the world with Rebecca Peterson of Sweden winning the Singles' Championship. This year will be bigger and better than ever with the newly upgraded Women's $80k USTA Pro Circuit Event. The aim of this engaging event is to display a high level of play inspiring youth and adult players in the community and across the county. Read more.
Opening Day and Tournament Information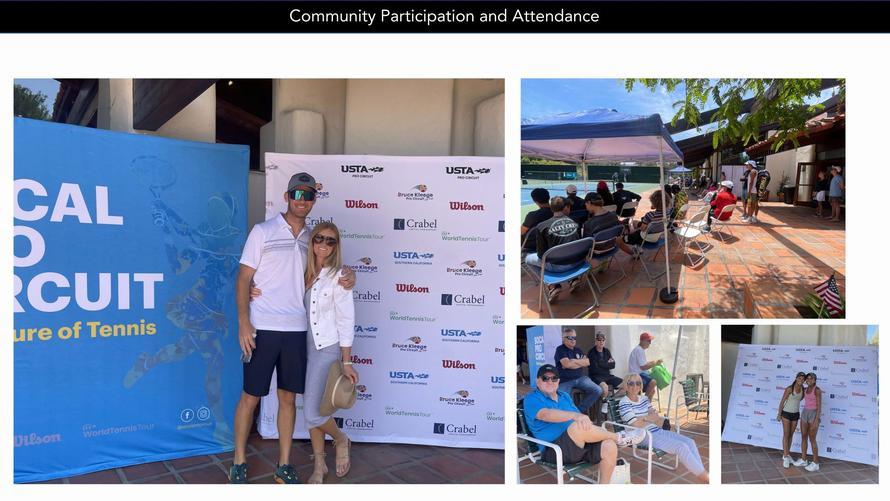 The RSF Open "Opening Day" will be held on Friday, September 30, 2022 at 5:00 pm. The evening will begin with an Opening Ceremony, Sponsor Recognition and a Pro Doubles Exhibition, and then follow with appetizers, drinks and the opportunity to socialize with the community and incoming players. Entry is $50 at the door for members and guests, and is free for sponsors and player.

The tournament begins Monday, October 3, 2022, and ends on Sunday, October 9, 2022. The "Rancho Santa Fe Open" $80,000 USTA ITF Pro-Circuit Event will host some of the top 50 female tennis professionals in the World. The participants in this event range from world class professionals, collegiate stand-outs and up and coming young stars. The USTA Pro Circuit provides players the stage to gain points they need to compete on the major pro tours.
Ticket Information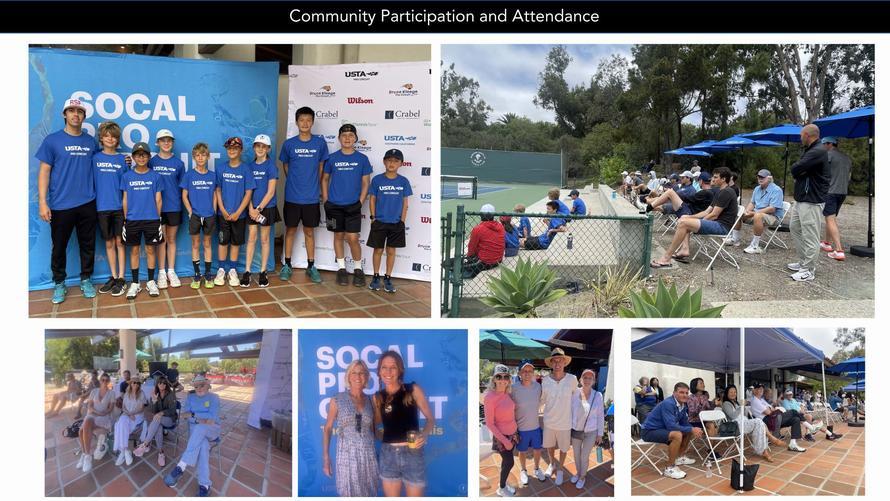 The RSF Open Women's Tournament is free to attend from October 3-5. On October 6-9, individual day tickets are required for entry. Daily tickets are available for purchase online now.
Schedule of Events:
Friday, September 30, 2022 - Opening Day Ceremony ($50 at the Door/Free for Sponsors)
Monday, October 3, 2022 - Singles Qualifying (Free Admission)
Tuesday, October 4, 2022 - Qualifying & Main Draw Singles (Free Admission)
Wednesday, October 5, 2022 - Main Draw Singles & Doubles (Free Admission)
Thursday, October 6, 2022 - Main Draw Singles & Doubles (Tickets Required)
Friday, October 7, 2022 - Singles Quarterfinals & Doubles Semifinals (Tickets Required)
Saturday, October 8, 2022 - Singles Semifinals & Doubles Final (Tickets Required)
Sunday, October, 2022 - Singles Final (Tickets Required)