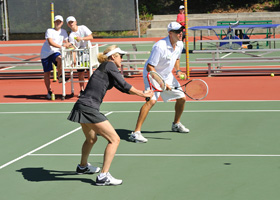 Many clubs and organizations welcome Covenant residents and feature a range of leisure, sporting and intellectual offerings.
Some clubs, such as the Rancho Santa Fe Golf Club and the RSF Tennis Club, were established principally for the exclusive use of Covenant residents.
Clubs cater to all ages and interests, from Junior Dunkers Basketball offered by the RSF Community Center to senior center fitness classes and holiday wreath making at the RSF Garden Club.
Rancho Santa Fe is a community that enjoys diverse activities and offers many ways for residents to stay busy and get to know their neighbors.