Rancho Santa Fe Senior Center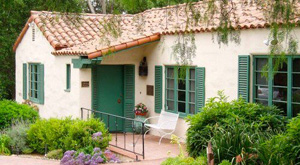 The Rancho Santa Fe Senior Center assists seniors in maintaining their health, welfare, and safety, while respecting their need for independence, self-esteem and dignity.
For 25 years, the Senior Center has helped seniors and their families by offering a welcoming place to receive assistance in times of crisis and providing valuable senior resource information, educational programs, enrichment classes, and social activities. As a social service organization, there is no membership fee or requirement to live in Rancho Santa Fe to receive assistance or participate in programs.
The Rancho Santa Fe Senior Center is managed by professional, knowledgeable staff, and a dedicated volunteer Board of Directors. As a non-profit organization, programs and services are funded entirely by donations from supporters.
Contact
Phone: (858) 756-3041 Website
16780 La Gracia, Rancho Santa Fe CA 92067
Helpful Links