Rancho Santa Fe Historical Society
The RSF Historical Society was established in 1985, and it's mission is to collect, preserve, research and interpret the documents, photos and artifacts that connect us to Rancho Santa Fe and its past. The Historical Society offers residents the opportunity to learn more about the history of this special village through exhibitions, historic sites, the archives, special events, educational programs and publications.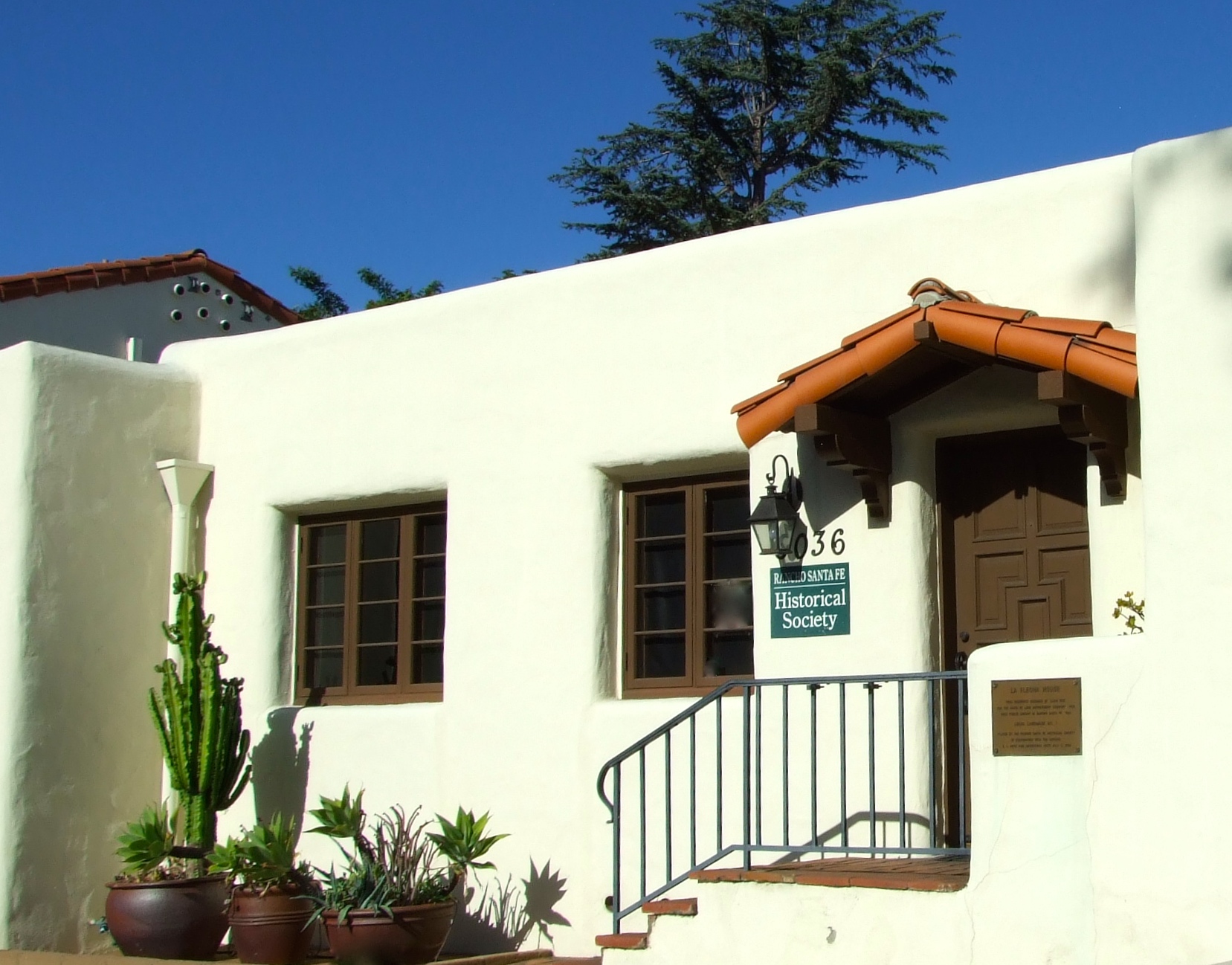 The Historical Society is located at 6036 La Flecha, in the first Rancho Santa Fe home that master architect Lilian Rice built. Ms. Rice was the vision behind the Village of Rancho Santa Fe and set the tone for the simplicity and charm of a Spanish village.
Many residents and visitors enjoy walking tours of the community, which offer a brief historical overview of Rancho Santa Fe through the buildings and architecture that define Rancho Santa Fe. A pamphlet of the walking tour is available at the Historical Society during office hours. The society also provides Guided Group tours.
Contact
Phone: (858) 756-9291 Website
6036 La Flecha, Rancho Santa Fe CA 92067
Helpful Links