RSF Connect FAQs
What is RSF Connect?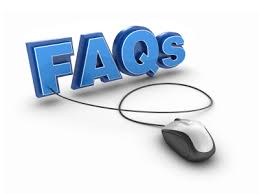 RSF Connect is the Rancho Santa Fe Association's solution to bring high-speed internet access to every home, business, and community organization in the Ranch. The Association will own, construct and maintain its own fiber-optic network, giving local control over the quality and cost effectiveness of the infrastructure and service. The Association will contract with Race Communications, an experienced Internet Service Provider (ISP), to provide a fast, reliable network to all Covenant members at cost-efficient rates. RSF Connect will also provide access to telecommunications, TV and additional in-home wireless services that could support improved cell phone service in your home.
How is this proposal different from past approaches?
The Board has invested time to implement this project the right way, ensuring that all aspects of the project meet the standards of cost effectiveness and excellent service that Covenant members demand. RSF Connect will provide members with some of the fastest, most reliable internet service in the country. Customers will be able to access 1 gigabit per second (GBPS) at home – more than 125 times faster than the average home internet speed in California. The proposal is structured to allow the Association to respond locally and quickly to user needs, provide significant oversight by the Board and staff, and maintain low costs for all users.
Why is the Association building its own high-speed internet?
Rancho Santa Fe population density is too low for most ISPs to consider the project at this time. Our homes are too far apart for a provider to be able to economically build a network. By constructing it ourselves we ensure it is done right with proper local accountability and control, using contractors who care about quality as much as we do.
What does it mean to have high-speed internet?
High-speed internet makes it easier for Covenant members to live and work in an increasingly connected world. RSF Connect will offer Covenant members 1 GBPS internet access, which will allow users to:
Stream TV shows and movies from Netflix and Youtube on multiple devices at the same time

Skype or video chat with family members with high resolution and no interruptions

Access corporate networks and make working from home more efficient

Connect reliably to education sites to complete homework and take courses online.

Download software packages and games in seconds rather than hours

Seamlessly integrate home security

Improve in-home communications, including video conferencing and cell service
What will this cost me?
The strategy is to provide very high-speed internet service that will be priced competitively with current market rates. Pricing for RSF Connect will be released in 2018.
How will the Association connect my house to the internet?
RSF Connect will run fiber-optic lines under the street, and the internet service provider will be responsible for running a connection to individual homes. Association residents may work with the ISP or their own contractor to find the best route to run cable from the street to the home. Members may customize how the fiber runs through their property.
May I keep my current internet service if I want to?
Yes, if you are happy with your current internet service, you may continue using it. While some Covenant members have adequate service, this network far surpasses the capabilities of current and planned internet service from other providers.
Why should I care about RSF Connect if I do not plan on hooking up to it?
Gigabit Internet availability will increase the value of your home whether you use it or not. Local realtors say a fiber network will account for a significant increase in our home property values across the board. Should you or your children wish to sell your home, having access to RSF Connect will make your property more desirable and lessen the time your home remains on the market.
Technology is changing so fast, so how do we know that the network won't become obsolete?
Fiber-optic networks are considered to be "future-proof" within the telecommunications industry. Once the fiber cables are laid, the infrastructure can remain in place for up to 50 years without needing to make significant upgrades. The fiber in RSF Connect will be able to accommodate new technology without updating the fiber itself. RSF Connect will put the Ranch in a position to take advantage of improved technology for the foreseeable future.
How reliable will the network be?
Very reliable. We are constructing the network completely underground to eliminate service disruptions caused by high winds, cars hitting telephone poles, fires, rodents chewing on cables, etc.
What is the process to get RSF Connect service?
The Internet Service Provider, Race Communications, will allow residents and businesses to sign up for service. You will work with Race Communications or another contractor you select to plan and lay a conduit that will hold the fiber-optic cable and connect from the curb to your home.
How do I know that funds will be spent properly?
The Board and Technology Committee will continue to publish its regular communications on this project to its members on an ongoing basis. RSF Connect was developed with local control and accountability in mind.